EXIT
-P

RO®

AG

SoftTouch
Antiseptic silver dressing for exit-site with cut and hole set on hypoallergenic adhesive
Description
Not adherent pad with silver ion releasing layer applied on breathable non-woven fabric patch coated with a silicone based hypoallergenic adhesive gel with SoftTouch technology.
Intended Use
Complete dressing of the insertion points of intravascular devices. It does not require the use of secondary dressings. Compatible with all types of catheters of standard use.
Indications
The dressing performs a double action:
The silver ion-releasing film has an immediate and long-lasting antimicrobial action, helping to reduce the risk of local infections of exit-site and tunnel as well as the sepsis associated with the use of intravascular devices.
The SoftTouch adhesive film preserves the skin from mechanical damage caused by continuous removal of the patch (as a consequence of repeated treatments), helping tissue repair.
Optimal solution for patients experiencing dry, moist or scaly skin widespread in patients undergoing, for example, dialysis treatment.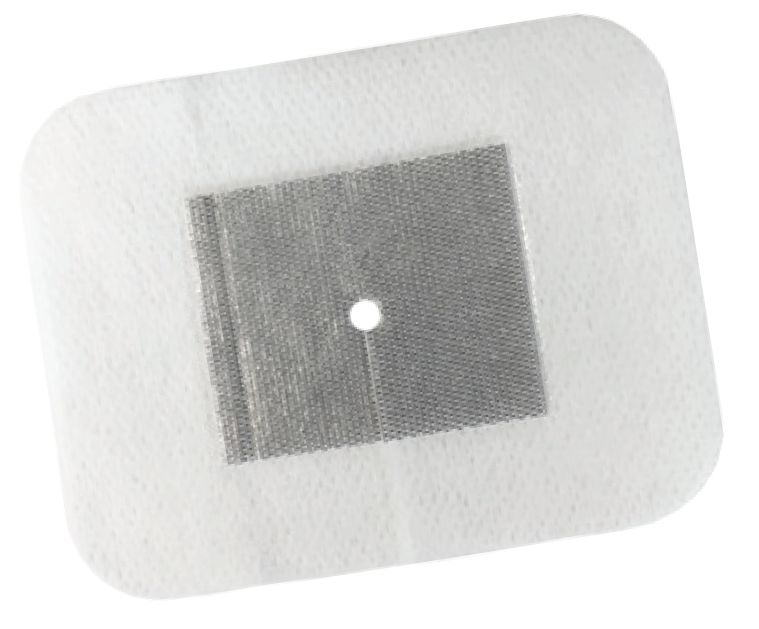 * Do not use silver dressings on patients sensitive to silver
Find out more about EXIT

-P

RO®

AG

SoftTouch
To discuss your needs or find out more about EXIT-PRO® AG SoftTouch, contact us at Valiant Medical today